October 26th, 2020
Philippines Opens 4th Crew Change Hub in Cebu
The Philippines opens another 'one-stop shop' crew change hub on top of three others already operating in various parts of the country. The new crew change hub is located in Cebu which is south of the Philippines. It started receiving requests for crew change from domestic and foreign vessels on October 16 after establishing and finalizing all preparations and safety loops for crew change during the COVID-19 pandemic.
"This is a milestone not just for the Port of Cebu, our maritime partners, our seafarers but also for Cebu, in general, as this is also seen to generate economic activities and revenues," said Cebu Port Authority (CPA) General Manager Leonilo Miole.
The Cebu crew change hub is the fourth of its kind in the Philippines. Other crew change hubs are at the Port of Manila, Port of Capinpin in Bataan, and at the Subic Bay Freeport Zone.Cebu's crew change hub will cater to Filipino seafarers joining a ship docked in the Philippines for overseas (outbound), Filipino seafarers leaving a ship (inbound), foreign seafarers joining a ship docked in the Philippine seaport from the airport (airport to ship), and foreign seafarers leaving a ship docked in the Philippine seaport to an airport (ship to airport).
"Cebu is a strategic location for crew change, as it is at the heart of the Visayas. With the approval of the Port of Cebu as a crew change hub, the port can begin to facilitate the process for arriving and departing seafarers coming to and from the Visayas," said Transportation Department Assistant Secretary Narciso Vingson.
Officials assured the public that safety protocols are in place to avoid transmission of COVID-19 during crew change. Disembarking seafarers must observe health and safety protocols such as disinfection, hand washing, social distancing and wearing of full personal protective equipment (PPE) – face mask, face shield, gloves and hazmat suit. Only those with negative COVID-19 test results and Certification of Containment shall be allowed to embark.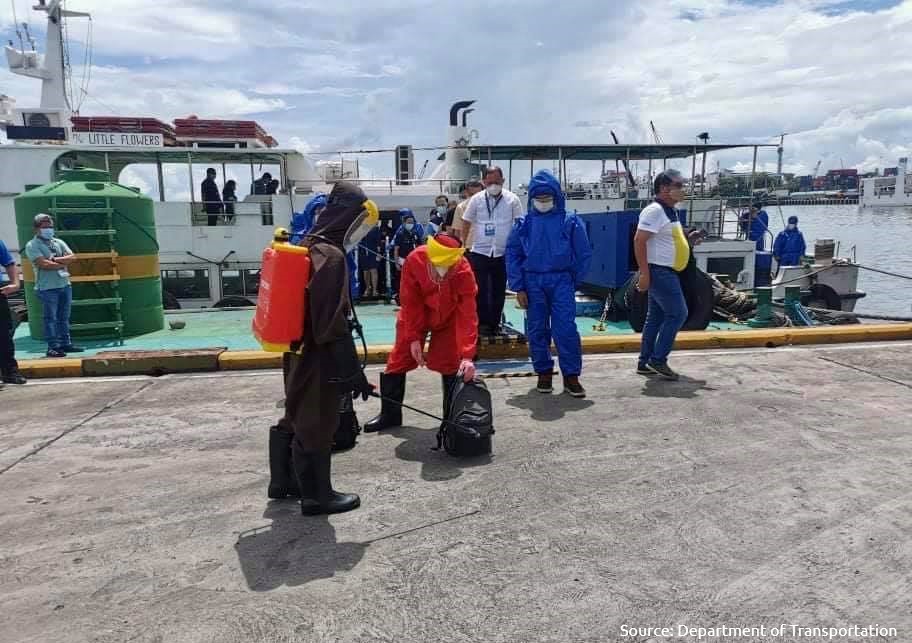 Sources: Manila Bulletin, Cebu Daily News, Rappler