August 26th, 2020
Philippines Opens Additional Crew Change Hubs, Aims to be Crew Change Capital of the World
The Philippine government activates another 'crew change hub', this time at the Subic Bay Freeport Zone. The move aims to address the global need for fresh crew of ships operated by around 1.5 million seafarers, 25% of which are Filipinos.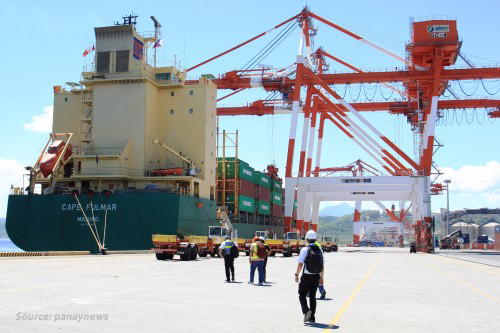 "To guarantee that the health and safety of seafarers and the public are protected while we work on this endeavor, the Department of Tranportation (DOTr) and its attached agencies are activating hubs in close coordination with various government agencies and units involved in crew changes," said Maritime Industry Authority (MARINA) Administrator Officer-in Charge, Narciso Vingson, Jr.
The opening of the Subic Bay crew change hub follows the activation of Port Capinpin in Bataan and the Port of Manila. According to the Tranportation Department, other facilities will also open soon in Batangas, Davao, and Cebu.
"The activation of crew change hubs will primarily benefit seafarers, recognized globally as key workers, who are stranded on board ships with expired contracts due to travel restrictions aimed to curtail the spread of COVID-19," said the DOTr The Subic Bay Freeport Zone crew change hub opened last 22 August.
"The strategic location of Subic Bay makes it ideal for crew changes due to its proximity to countries with high trading activities. The maritime industry in the area is also actively performing, with excellent port facilities and safe harbor to serve the needs of internationally-flagged vessels. Basically, Subic Bay can offer everything shipping principals are looking for in a crew change hub. We have also established the One-Stop Shop (OSS) to ensure that the health requirements are met," said Transportation Security Chief Raul del Rosario.
MARINA Administrator Vice Admiral Robert Empedrad meanwhile underscored the need to establish crew change hubs in the country especially now that there is a pandemic.
"This has been a significant cause of worry, as seafarers of all nationalities are already experiencing immense physical and mental fatigue brought on by overstaying onboard ships at sea. If this continues, delivery of essential cargo will be affected. Having crew change hubs in the country will solve this problem and give our seafarers the advantage of swift processing due to the established protocols," emphasized Empedrad.
Philippine Ports Authority (PPA) General Manager Jay Daniel Santiago stated that crew change hubs in the country are also expected to generate economic activities and revenues in the areas where they are located, with the collection of port dues and charges from ship dockage or anchorage. This has led government officials to continue efforts in making the Philippines the crew change capital of the world.
"By becoming a crew change capital of the world, we would not only prime up our seafaring and maritime industry. We also expect to boost our hospitality industry," Philippine Ports Authority (PPA) General Manager Jay Daniel Santiago.
Sources: MARINA, Philippine Daily Inquirer, Business Mirror