June 17th, 2020
COVID-19 Community Quarantine Extended until June 30
Metro Manila will continue to be under General Community Quarantine (GCQ) until end of the month as decided by President Rodrigo Duterte during a speech Monday night, June 15.
Also other areas placed under GCQ until June 30 are:
Luzon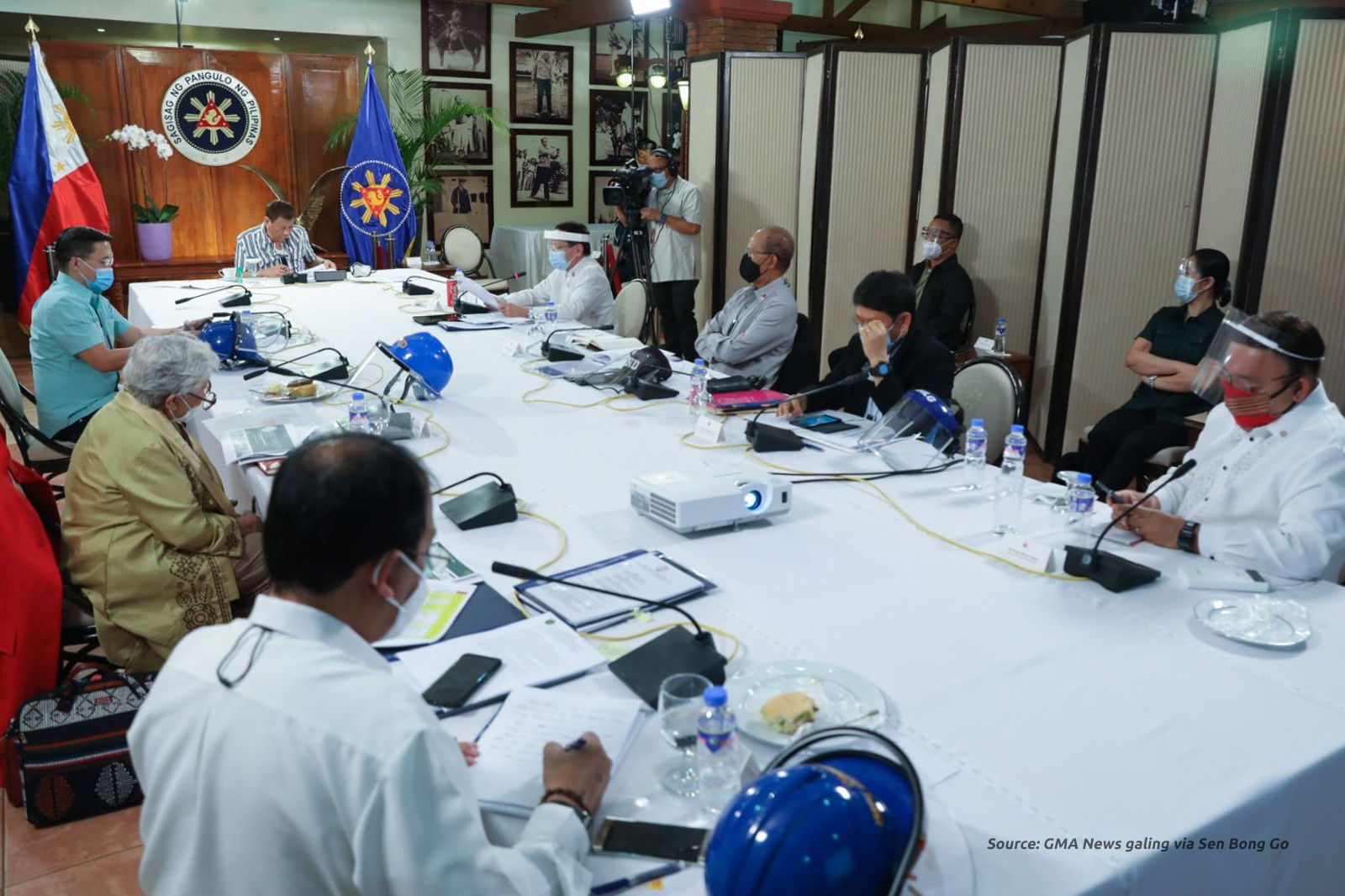 Cagayan
Isabela
Nueva Vizcaya
Quirino
Santiago City
Aurora
Bataan
Bulacan
Tarlac
Olongapo City
Cavite
Laguna
Batangas
Rizal
Quezon
Occidental Mindoro
Visayas
Bohol
Cebu province
Negros Oriental
Siquijor
Mandaue City
Lapu-Lapu City
Mindanao
Davao City
Zamboanga City
Cebu City meanwhile is placed back under Enhanced Community Quarantine (ECQ), while Talisay City in Cebu is back to Modified Enhanced Community Quarantine (MECQ). Both are due to a spike in COVID-19 cases in their areas.
'We are paying close attention to Cebu City and Talisay City because of the spike (in cases). I am thinking about deploying additional policemen in Cebu City to ensure ECQ restrictions are enforced", said Interior Secretary Eduardo Ano.
Almost all industries except for leisure and amusement services are allowed to operate in GCQ areas but in varying levels, based on the guidelines of the COVID-19 Inter-Agency Task Force (IATF). For ECQ, the movement of people will be limited to essential services and going to work. The Philippines already has 26,420 coronavirus infections as of Monday June 15. From those cases, 1,098 have died while 6,252 have recovered.
In his Monday address, President Duterte also reminded the public not to be complacent about the deadly virus emphasizing that the 'fight is not over'.
'I cannot stop you from going out. I cannot arrest you all. The problem is, you even allow your children to go out when the place is not yet ready for them to be outside… Don't blame us when they get sick,' said Duterte.