April 1st, 2020
New POEA Rules on Shipping and Manning Industry during COVID-19 Pandemic
To give light and latest updates on Philippine Shipping and Manning Industry during Covid-19 pandemic, Crossworld is sharing an article dated 28 March 2020 from Del Rosario Pandiphil Inc. covering the issues on the employment of Filipino seafarers at this time of crisis.
As the COVID-19 pandemic persists, several countries have now implemented travel restrictions and locked up their borders in a bid to slow down further infections in their jurisdiction. The Philippine Government has likewise implemented a Luzon wide enhanced community quarantine (ECQ) starting 16 March 2020 which will end on 12 April 2020 and is reviewed on a day-to-day basis. The ECQ limits the movement of people within Luzon until the quarantine is lifted. There are also other local governments outside of Luzon which has implemented an ECQ scheme and it is foreseen that others will follow depending on how the situation is in their locality. This novel situation has now brought up several issues regarding the employment of Filipino seafarers which this update seeks to partially address for the guidance of everyone.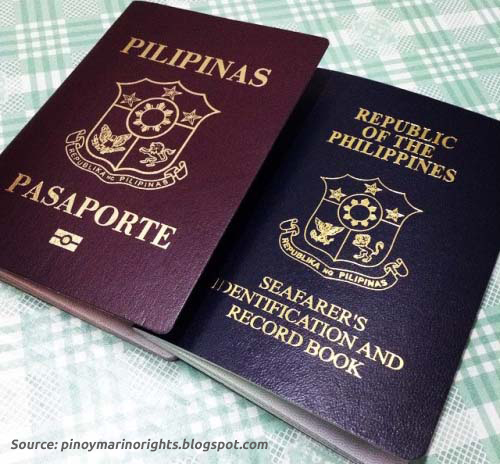 MAXIMUM 60 DAYS EXTENSION OF SEAFARER'S CONTRACTS
Last 20 March 2020, POEA issued Memorandum Circular 7A-2020 which allows the extension of seafarer contracts subject to below conditions:
"II. Extension of Seafarer Contract
The consummated contract of seafarers who are prevented by circumstances of the COVID-19 pandemic to disembark or to be repatriated can be extended for a maximum of sixty (60) days, provided that:
a. the seafarer is asymptomatic of COVID-19;
b. the extension is mutually agreed upon by the seafarer and the principal;
c. requirements for exemptions set by international seafaring authorities are complied with, if applicable; and
d. LMAs with seafarers whose employment contracts are extended are duly reported to this Administration.
Provided further, that the seafarer's record book and passport are valid during the period of extension ofthe employment contract."
TERMINATION OF CONTRACT
Under Section 2 of the POEA Contract, a seafarer's contract is deemed terminated upon reaching the point of hire which is usually in Manila. It is expected that seafarers will have difficulty travelling to their respective provinces because of quarantine/lockdown measures imposed by various local government units throughout the country as well as the domestic flight cancellations of local airlines.
Strictly speaking, the employer is not legally obligated to shoulder the expenses for the crewmembers' stay in Manila while waiting for modes of transportation going to their home provinces. However, given the current crisis there is nothing that prohibits the employer to shoulder these expenses and the government has in fact encouraged private enterprises to lend assistance to those who are affected by the COVID-19 crisis.
Some manning agencies have arranged flights of seafarers directly to their home provinces to avoid them being stranded in Manila and avoid them incurring costs while waiting to be transported to their home provinces. However, this may not be possible given international flight cancellations to the Philippines until 12 April 2020. Also, some localities like Cebu has recently imposed a prohibition on arrivals of all persons, foreigners or Filipinos alike, beginning 27 March 2020 (Cebu Governor Executive Order No. 5-N series of 2020 dated 25 March 2020). Some localities may issue similar guidelines depending on the situation.
REPATRIATION OF FILIPINOS IS ALLOWED DESPITE MANILA/LUZON LOCKDOWN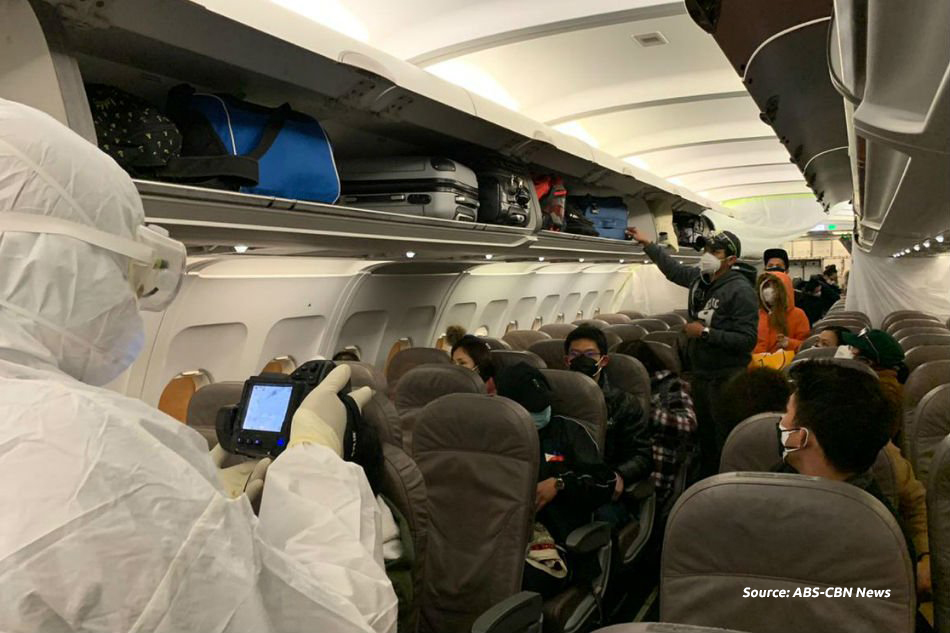 Barring difficulties in flight arrangements, the repatriation of Overseas Filipino Workers (OFWs) including Filipino seafarers to the Philippines is still allowed. The POEA has issued Memorandum Circular No. 07-2020 which states:
"III. OFW Arrivals, Repatriation and Departures
4. OFW Return and Repatriation. OFWs who are returning or being repatriated to the country shall subjected to the social distancing measures, quarantine procedures at national and local government unit (LGU) levels, as well as immigration procedures that are currently in place.
Assistance and services for the said workers shall be provided by government agencies such as the Department of Foreign Affairs, the Overseas Workers Welfare Administration, the Bureau of Quarantine, or the Philippine Ports Authority, as appropriate.
The government, the stakeholders in the Philippine recruitment and manning industry, as well as foreign principals shall work in close coordination through tripartite consultations in upholding the provisions contained in the standard employment contracts signed by the workers."
This was echoed by the Department of Foreign Affairs in their travel advisory of 20 March 2020 where it was stated that the travel ban on foreign arrivals does not cover arriving Filipinos.
TRANSPORTATION OF REPATRIATED CREWMEMBERS FROM MANILA/LUZON AIRPORT TO THEIR RESPECTIVE PROVINCES
Movement of crewmembers by air and sea seems to be almost impossible because of cancellation of local flights and voyages. As to the movement of repatriated crewmembers by land, the Overseas Workers Welfare Administration (OWWA) is providing free shuttle service to stranded OFWs. The OFWs may be shuttled from the Manila airport and for transport to designated drop off points in Dau, Mabalacat City (north of Metro Manila), Calamba, Laguna (south of Metro Manila) and within Metro Manila.
To help the OWWA, the Inter-Agency Task Force (IATF) also issued Resolution No. 15 issued on 24 March 2020 which provides that:
"Outbound and repatriated Overseas Filipino Workers (OFWs) and stranded foreign nationals shall be granted free and unimpeded access to and from national government facilities such as airports, ferries, bus terminals, etc. notwithstanding any LGU (referring to Local Government Units) pronouncement to the contrary. The said free access shall extend to the vehicles carrying the aforementioned individuals in order for them to reach their final destination. No fee or any other requirement shall be imposed by the LGUs in this regard."
Admittedly, OWWA is experiencing difficulty on the ground to assist OFWs to go home to their respective provinces because of LGU checkpoints but with the IATF resolution on unimpeded access to roads by repatriated OFWs, this will hopefully be strictly observed by LGUs.
MANDATORY QUARANTINE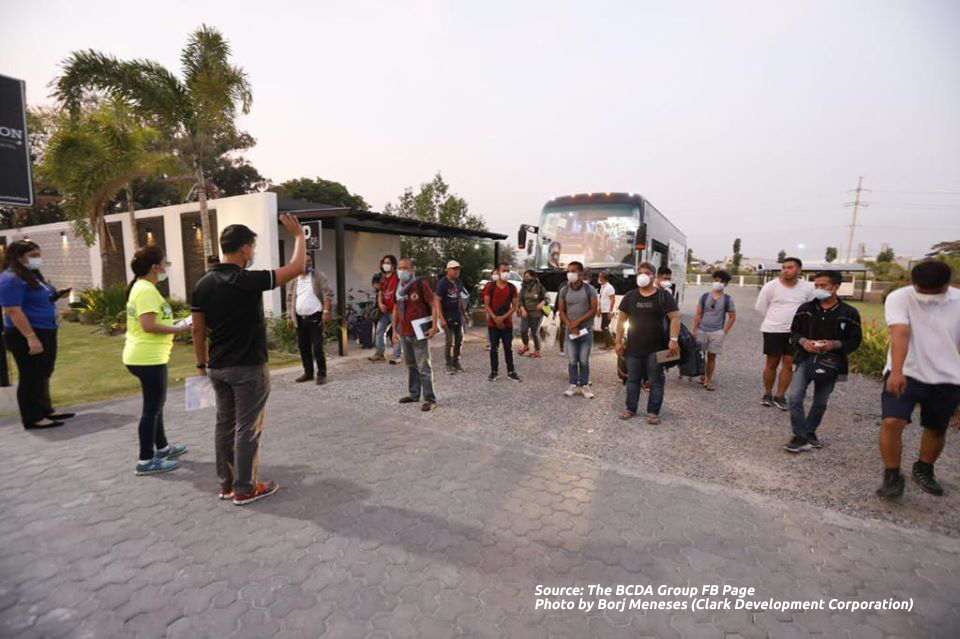 The POEA has issued Memorandum Circular 03-20 stating that seafarers repatriated from vessels with documented COVID19 infection shall be subject to mandatory quarantine. For all other seafarers who do not exhibit any sign or symptom but has history of travel to China or history of exposure to confirmed COVID19 case, they are likewise required to undergo quarantine. The required quarantine is 14 days at home subject to the general guidelines found in Department of Health (DOH) Circular 0105 series of 2020 dated 27 Feb 2020.
Unless the seafarer is exhibiting symptoms of COVID-19, there seems to be no law requiring the employers to shoulder the costs of quarantine (e.g. if it will have to be undertaken outside the seafarer's home). However, the President mentioned in his national address that assistance of private enterprises to persons affected are much encouraged.
However, in the FAQ portion of the DOH website posted on 2 March 2020 it is stated that OFWs may return home but upon "arrival, they will be taken care of in a health facility for monitoring and further medical management upon arrival for 14 days. If you have fever and/or cough upon arrival, immediately inform the quarantine medical officer/s on duty at the airport or seaport." Apparently, the DOH considers all returning OFWs as Persons Under Monitoring (PUM). The DOH has mentioned DOH Circular 0063-2020 as basis for this quarantine requirement.
Initially, DOH Circular 0063-2020 was issued to govern repatriations from China but this is now invoked by the DOH for the mandatory quarantine requirement of repatriated OFWs such as Filipino seafarers. As the DOH has not designated and announced a quarantine facility for all repatriated OFWs, the seafarers to be repatriated should observe the 14 day quarantine either at home or if they are stranded in Metro Manila or other locality because of the ECQ, at hotels that are allowed to operate to accommodate stranded OFWs (in accordance with Department of Tourism Administrative Order No. 2020-001-B).
JOINING CREW STRANDED IN MANILA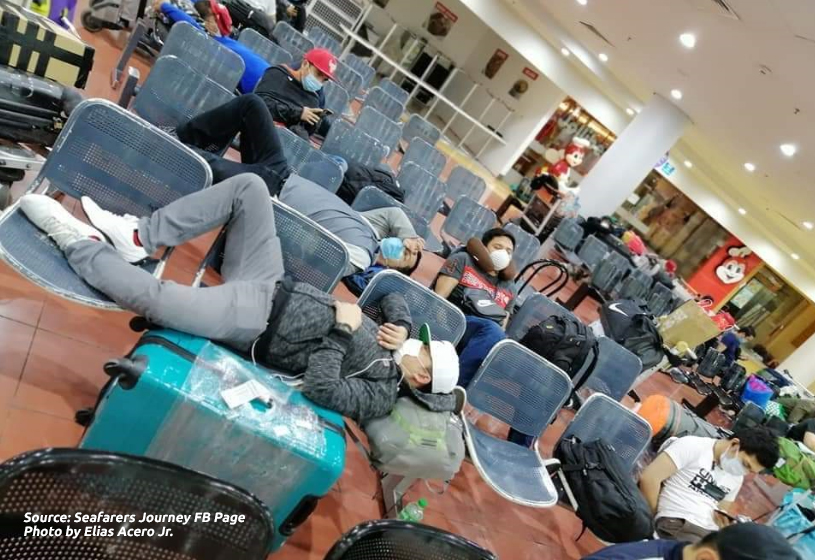 On 26 March 2020, the POEA issued Memorandum Circular No. 08 Series of 2020. According to the POEA, all manning agencies shall provide assistance to joining crew whose flights were cancelled or crew change deferred and have been stranded in Metro Manila due to the ECQ. The assistance shall be in the form of temporary accommodation, food and transportation back to their provinces in coordination with OWWA.
Kindly note that this MC refers only to joining crew. It is expected that the POEA will issue an MC for seafarers who are repatriated and are stranded in Manila due to ECQ.
Close Monitoring and Reporting of Incidents to the POEA Welfare and Employment Office/OFW Welfare Monitoring System
In MC 08-2020, the POEA also required manning agencies to closely monitor and coordinate with the Philippine Overseas Labor Office (POLO) in extending needed assistance to seafarers. Incidents of stranding of joining crew, deferment of crew changes etc. shall also be reported to the POEA Welfare and Employment Office using the form attached to MC 08-2020.
MC 07-2020 issued earlier on 18 March 2020 by the POEA also reminded manning agencies to monitor and report status of deployed seafarers through the OFW Welfare Monitoring System (OWMS). The POEA also informed manning agencies that further coordination on status of deployed workers can be made through telephone and electronic means with the POEA Workers Education and Welfare Monitoring System (WEWMD).
US$200 CASH AID TO AFFECTED OFWs
The DOLE announced on 25 March 2020 that they will provide US$200 cash assistance to OFWs whose work was affected by COVID19. To avail of the program, seafarers must submit their certificate of employment issued by their manning agencies. The application will be evaluated by the POLO or the OWWA, as the case may be. We are still waiting for the written guidelines on this cash assistance program.
COVID-19 AS OCCUPATIONAL DISEASE
The POEA has declared in the same Memorandum Circular 03-20 that seafarers who contract COVID-19 "shall be compensable by the Principals/employers.". In which case, the obligations (for medical treatment, sickness allowance, etc.) under Section 20 of the POEA Contract shall apply.
For medically repatriated crew, they have to be referred to the company designated physicians. However, please refer to the clinic's protocols on how to proceed given that most clinics have also closed or have maintained skeletal staff only. Clinics have made their own announcements on how to deal with medical emergency. Some clinics have also delayed the usual consultations to avoid physical contact with seafarers specially if there is no emergency involved or if they have not yet undergone 14 day quarantine.
If the seafarer is stuck in Manila because of medical treatment, the employer is responsible to pay for the reasonable living expenses of the seafarer while in Manila as this is considered incidental to his medical treatment.
If the seafarer is residing outside Manila, it may be advisable to fly him directly to his home province (once domestic flights resume) and have him referred to a local doctor that is accredited/referred by the company designated physician.
EMERGENCY POWERS LAW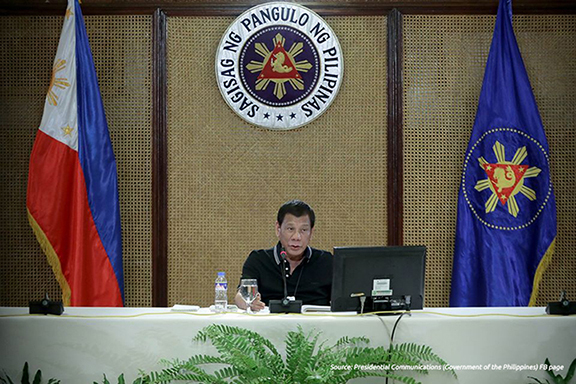 There is a new law (Republic Act 11469) giving broad emergency powers to the President that took effect 25 March 2020. No doubt, there will be changes in the next coming days in the exercise of the emergency powers given under the new law. The situation is very fluid and there are new developments almost every day. Please refer to further updates that we will try to publish.