August 12th, 2019
Charity Event held in Bulacan
Philippines – Christmas came early in San Ildefonso, Bulacan as AIMS Shipping held an outreach program for the community residents of Barangay Calawitan last August 11.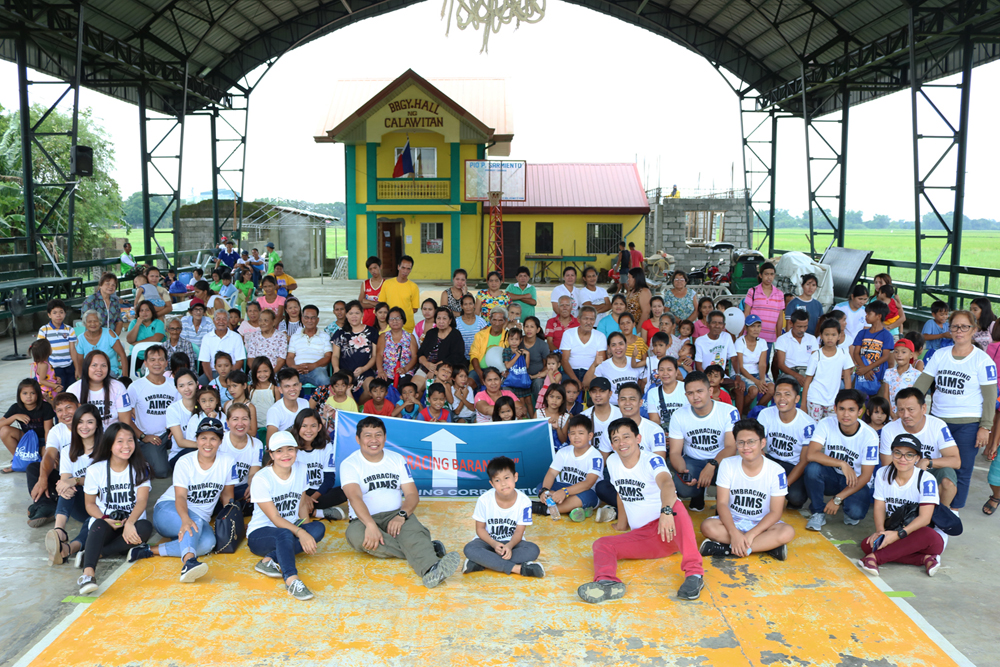 December may be a few months away, but that didn't stop AIMS Shipping together with Crossworld employees from spreading joy this early by presenting gifts and initiating fun activities with the people of Barangay Calawitan. Both children and adults were all smiles as they participated in several games throughout the program. The goal of the event was 'Embracing the Baranggay' and looking after each other in the community.
This is the first charity program for AIMS Shipping which was attended by AIMS representative Mrs. Emely Tan, AIMS crew members, their wives and families who served as outreach volunteers.

AIMS is one of the principals of Crossworld Marine Services Inc. which is why the company gave its full support to the program. Crossworld Operations Director Rene Espinar, Crossworld Crewing Manager for AIMS Casmiro Cueto, and other employees volunteered time to attend the fun-filled event. Cueto even served as game master during the fun part of the charity program.
Apart from the prizes such as toys and tokens given to the game winners, all families from Barangay Calawitan received two (2) bags of dry goods and a loot bag for the kids. Meanwhile, senior citizens received a free medical checkup as part of AIMS charity program.
The residents of Barangay Calawitan expressed their gratitude to AIMS, led by village chief Kap Sarmiento. It was indeed a fun day for the residents which is a much needed breather from their daily struggles.