June 17th, 2019
Diana Shipping Crew Honored for time in service
Manila, Philippines – Several Diana Shipping crew members are recognized for their valuable contribution and years in service in an award ceremony held in Makati Shangri-la Hotel in Makati last June 17.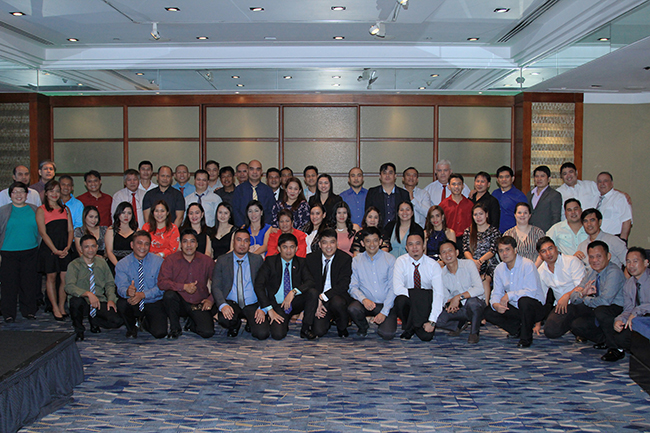 Diana Shipping, one of the principals of Crossworld Marine Services Inc., gave away plaques and other tokens for crewmembers and their wives as a sign of the company's appreciation for its employees.
Leading the way to honor the crew was Diana Shipping Crew Manager Capt. Michael Foteinos who gave a heartfelt message to awardees. He thanked them for their loyalty and service to the company.
Also present in the event were company officials namely Diana Shipping Port Captain of Operations Department Capt. Nikolaos Tallas and Crew Officer Ms. Eleni Vazintari.
Also there to celebrate the achievements of Diana Crew members were Crossworld President Mark Henrick Hilvano, Vice-president Arnold Mendoza, Operations Director Capt. Rene Espinar, Human Resources Director Rochelle Reyes, and Training Manager Ramoncito Mendoza.
Both crew members and officials definitely had the time of their lives as cocktails were served throughout the event. Of course, such party would not be complete without a 'videoke' as some of the awardees and even some of the officials sang the night away. It was also the perfect opportunity for both crew and officials to socialize and get to know each other better in a more laid back setting.

Diana Shipping Awards Crew for loyalty and service