June 22nd, 2019
Crossworld Joins 13th FAME fun run
Manila, Philippines – Crossworld employees and cadets took some time off to join the 13th Filipino Association for Marine's Employment Inc. (FAME) fun run race last June 22.
The event, which had Crossworld as one of its sponsors, was held at the North Fountain of SM Mall of Asia in Pasay City. It was attended by hundreds from the maritime industry as they embraced this year's theme: 'Go Marino Go! Healthy Body, Healthy Mind'.
Eager competitors from the 10k, 5k, and 3k categories ready themselves as race started as early as 4 in the morning.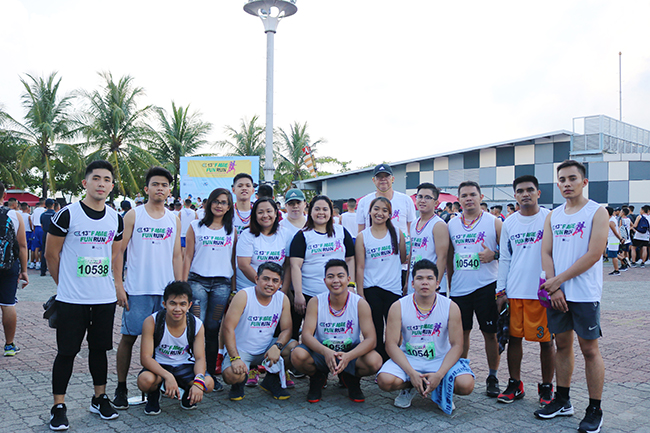 Crossworld joins 13th FAME fun run 2019
The annual fun race began in 2006 with the purpose of raising funds for charitable institutions. This year's proceeds will be donated to the World Wide Fund for Nature (WWF)-Philippines or the Kabang Kalikasan ng Pilipinas.
FAME has been a recognized maritime group since 1972 which has long been committed to unite all legitimate shipmanning companies in the country. FAME prides itself with 127 members, supplying about 75% of the annual industry's deployment. The Association has under its wings about 30% of the licensed manning agencies accredited by the Philippine Overseas Employment Administration (POEA).